Ben Franklin Technology Partners of Southeastern Pennsylvania Launches the Global Opportunity Philadelphia Fund
EPAM is lead investor in blockchain-enabled regional venture investment fund; GO Philly Fund open to individual investors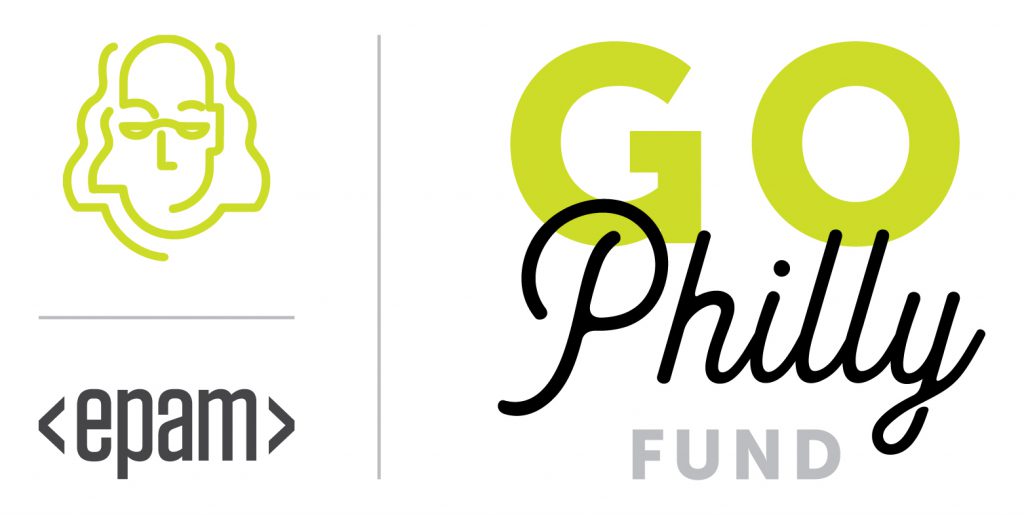 PHILADELPHIA, Pa. (February 7, 2019) –Ben Franklin Technology Partners of Southeastern Pennsylvania (Ben Franklin), a leading seed stage capital provider, has formed a regional venture fund that allows private investors to invest in a broad variety of early-stage technology-focused enterprises located in the Greater Philadelphia region. The Global Opportunity Philadelphia Fund (GO Philly Fund), anchored by lead investor EPAM Systems, Inc. (NYSE: EPAM), has raised $15 million in its first close and seeks to provide up to $50 million of capital alongside Ben Franklin's investments.
The GO Philly Fund will primarily operate as a co-investment fund with Ben Franklin. It will invest alongside Ben Franklin in early-stage investments that complete and satisfy Ben Franklin's due diligence process. The fund will seek to make initial investments of between $50,000 and $500,000, and follow-on investments up to $3 million.
"Thanks to surging opportunity in Greater Philadelphia, the newly formed GO Philly Fund is well-positioned to attract investors and contribute to the growth of our region," explained RoseAnn B. Rosenthal, Ben Franklin's President and Chief Executive Officer. "Last year, we reviewed nearly 1,000 promising young companies before ultimately selecting to invest in 50 of them.  This fund allows us to expand our regional impact by inviting a new group of investors to share in the opportunities our region offers."
The fund was formed in conjunction with EPAM, a leading global product development and digital platform engineering services company headquartered in the Philadelphia area with more than $1.8 billion in revenue. "For over 25 years, EPAM has helped established, technology-driven enterprises and startups build software products and platforms, including many which have become globally recognized leaders in their respective markets. With our participation in the GO Philly Fund, we hope to reach regional startups in their earliest stages, working together with Ben Franklin to help them become the next wave of innovators and disruptors," explained Arkadiy Dobkin, CEO at EPAM.
Subscription for the GO Philly Fund is now open to domestic and international accredited investors who seek to capitalize on the region's growth. Many accredited investors have already committed to participation in the fund including Provco Group, Fulton Bank, and SRI Capital, while KPMG, Bridge Bank and Securitize will support the fund's operations. Pepper Hamilton LLP acts as legal counsel on U.S. legal matters relating to the organization, management, and the offering of interests in the fund, while White and Williams, LLP acts as legal counsel on legal matters relating to international operations and fundraising.
Following its initial close, the GO Philly Fund will seek to leverage blockchain technology as part of its innovative fund raising and capital management strategy. This will facilitate individual investor participation from around the world and allow for the acceptance of cryptocurrency. The fund's blockchain provider, Securitize, will manage KYC/AML and accredited investor compliance. "The blockchain structure will streamline investor participation and ultimately facilitate the issuance of GO Philly Fund tokens, which represent the GO Philly Fund's limited partnership interests, on the Ethereum blockchain," said Scott Nissenbaum, Ben Franklin's Chief Investment Officer.
An independent report from The Pennsylvania Economy League and KLIOS Consulting recently found that the statewide Ben Franklin program, of which Ben Franklin Technology Partners of Southeastern Pennsylvania is a part, helped create 11,407 high-paying jobs, generated $386 million in tax receipts for the state, and boosted the commonwealth's overall economy by $4.1 billion between 2012 and 2016.  However, state funding shortfalls are starting to curtail the Ben's ability to invest in companies appropriately, creating missed opportunities.  The GO Philly Fund will supplement Ben Franklin's continued efforts to support young enterprises that create a community of innovation and contribute to economic growth in Greater Philadelphia.
"As venture capital investors have shifted their focus to growth-stage investing, a gap in early-stage funding has developed. Philadelphia has not been immune and bolstering Ben Franklin's good efforts with new funding is critical," reflected Charles Robins, Managing Director of Fairmount Partners. Robins, a successful technology entrepreneur who founded a company that received funding from Ben Franklin and subsequently became a public company, now also serves as chairman of Ben Franklin's board of directors.
Interests in the GO Philly Fund are being offered only through the fund's private placement memorandum, limited partnership agreement and subscription package. A copy of the private placement memorandum containing more detailed information about Ben Franklin and the GO Philly Fund is available by request. For accredited investors and seed and early-stage companies interested in learning more, please visit: gophillyfund.com.
###
About Ben Franklin Technology Partners of Southeastern Pennsylvania
Since its beginning in 1982, Ben Franklin has invested more than $200 million into over 2,000 emerging technology enterprises in the Philadelphia region, making it the most active seed investor in the Mid-Atlantic region, and ranked top 10 in the United States. An independent 501(c)(3), Ben Franklin has played a role in the creation of many of the region's leading technology companies and, together with the statewide network of four independent Ben Franklin Partner organizations, has been recognized as significantly increasing the odds for the young companies it champions. Ben Franklin nurtures young companies by actively investing capital and providing an ever-growing repertoire of resources for its portfolio companies, their co-investors, and the Philadelphia region's community of technology-based innovation. Ben Franklin is an initiative of the Pennsylvania Department of Community and Economic Development and is funded in part by the Ben Franklin Technology Development Authority. For more information on Ben Franklin Technology Partners of Southeastern Pennsylvania, the Philadelphia region's most active early-stage investor for more than 35 years, please visit www.sep.benfranklin.org, and follow us on Twitter @bftp_sep.
About EPAM SYSTEMS
Since 1993, EPAM Systems, Inc. (NYSE: EPAM) has leveraged its software engineering expertise to become a leading global product development, digital platform engineering, and top digital and product design agency. Through its 'Engineering DNA' and innovative strategy, consulting, and design capabilities, EPAM works in collaboration with its customers to deliver next-gen solutions that turn complex business challenges into real business outcomes. EPAM's global teams serve customers in over 25 countries across North America, Europe, Asia and Australia. EPAM is a recognized market leader in multiple categories among top global independent research agencies and was one of only four technology companies to appear on Forbes 25 Fastest Growing Public Tech Companies list every year of publication since 2013. Learn more at http://www.epam.com and follow us on Twitter @EPAMSYSTEMS and LinkedIn.